XTC was a band that came back to life at least 3 times during their 20-year existence.
Jason and the Argonauts
is a great example of where the band was musically at the end of their first rebirth.
The 4-piece from Swindon started in the mid-70s as a pop band with punkish tendencies playing short, quirky-jerky songs that were meant to be catchy. Many of them were. Some of them were just good, silly fun. Part of the make up of this early incarnation of XTC that made the bands music so quirky, besides the band member's youth, was the whiz-bang keyboard stylings of Barry Andrews.
Unfortunately, rock egos will be rock egos and there was
only room for one Alpha male songwriter in the band
. So, after just two years and two albums (
White Music
and
Go 2
) Barry Andrews left (and went on to be a part of
Shriekback
).
XTC found itself missing what was once a key component of their sound. Instead of finding another keyboardist they opted to add a second guitarist. Enter Dave Gregory and the first rebirth of XTC.
This new line-up produced a sound that was more muscular and self-confident than before. They released
Drums and Wires
(a title describing their new musical make up) in 1979. The new formula was clearly a success as XTC charted their first Top 10 UK single with
Making Plans for Nigel
.
They spent the next three years on the road stopping only to record. All of the playing made them much tighter as a unit and you could hear it in their recordings. In 1980 they released
Black Sea
. Gone are the quirky elements from before. This is just a
straight-up kick-ass rock record
.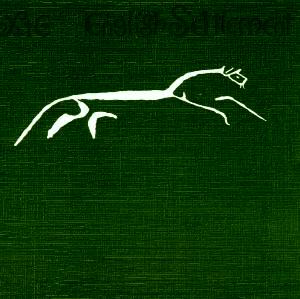 English Settlement
, released in 1982, was a watershed album. Here XTC built on the solid foundation the three years of touring had given them and added a complexity to the song writing and instrumentation that was not there before. It heralded the promise of what XTC was to become - it's next rebirth.
But the rebirth was not to happen as fans would have liked. While on tour in France in 1982, lead singer (and main songwriter) Andy Partridge had a
meltdown on stage from anxiety
. He was never to return to the stage after that. The rest of the tour was cancelled. XTC would become a studio-only band. But that is a story for another time.
Jason and the Argonauts
is my favorite track from this album. It contains some of the very best elements that make XTC a permanent resident in my listening queue: a catchy chorus, interesting vocal lines, and a droney space-out section.
(This is not an official video, obviously.)